1
Things to Do Before You've Booked Your Theory Test
You will not be able to book a theory test without providing your UK driving licence number -- and in order to acquire this, you need to obtain a provisional licence which allows you to drive on the UK's roads.
Next, you should make sure that you have been revising the contents of the theory test extensively. Not only should you read the Highway Code and the DVLA books that the exam is based off, but you should be completing plenty of mock theory tests.
This allows you to get to grips with the style of the multiple-choice questions, and it will give you the opportunity to patch up any gaps in your knowledge before the big day.
In addition, you should be out practising on the roads under the supervision of a friend or family member -- or taking professional driving lessons under the watchful eye of a qualified instructor. This will help reinforce your learning, and it'll speed up the process of getting your full driving licence once you have passed the theory test.
2
How to Book Your Theory Test Online
The first step is to go to the booking form.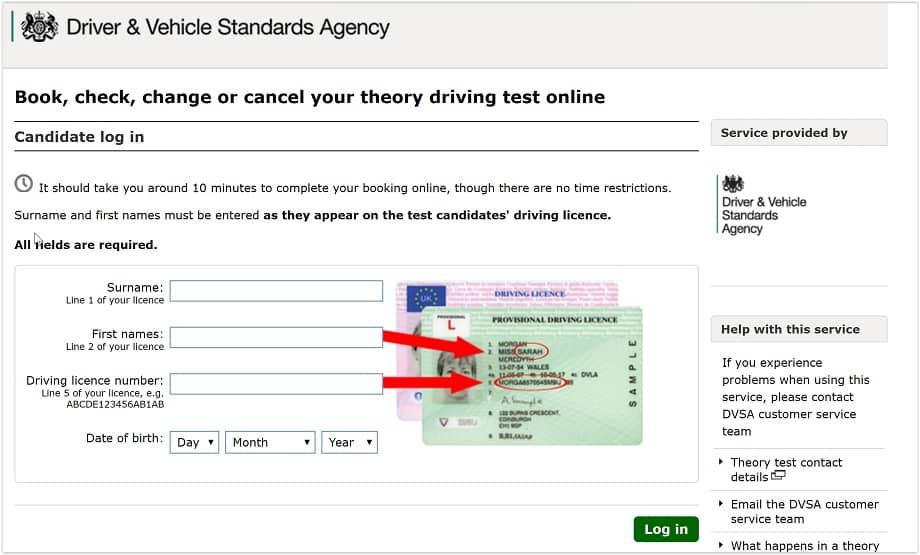 Check for mistakes before you proceed
You should provide your full name as it appears on your photocard, along with your driving licence number (it's quite a long mix of letters and numbers -- so take your time to ensure you've typed it all correctly!). Then, once you have added your date of birth, you can log in to the service.
After this, you need to select which test you are hoping to complete -- either the car or the motorcycle theory test. At present, both cost £23.
You do not need to re-sit the theory test you have already passed if you simply want to drive an automatic car instead of a manual, or if you want to tow a trailer. Likewise, you can upgrade from a small motorcycle to a medium motorcycle as long as you have had your full licence for at least two years.
From here, you will be given the option of sitting the theory test in English or Welsh. If you need additional support -- perhaps you have hearing difficulties, require extra time or need the questions to be read to you -- make this known on the form. In some cases, this can extend the waiting time before you are able to take the theory test.
Next, enter your postcode so you can find the test centres near you. From here, a list is provided of the five closest places where you can sit the exam. The system allows you to tick the boxes of three test centres so you can compare their availability -- enabling you to sit the theory test sooner rather than later.
On the next page, you will be shown a calendar for this month and next month. When you click on each test centre, the dates when they are fully booked will be greyed out, so you can see at a glance which centre will be available on the day that's best for you.
Once you have clicked on the best date, you will be shown the morning and afternoon tests that are available. Bear in mind that the typical theory test takes about 60 minutes on average.
Upon selecting the time of your test, you will go through to a page detailing all of the choices you have made. All that's left is to confirm the booking and make your payment.
Although the cost is the same in Northern Ireland, you will need to use a different website to make the booking.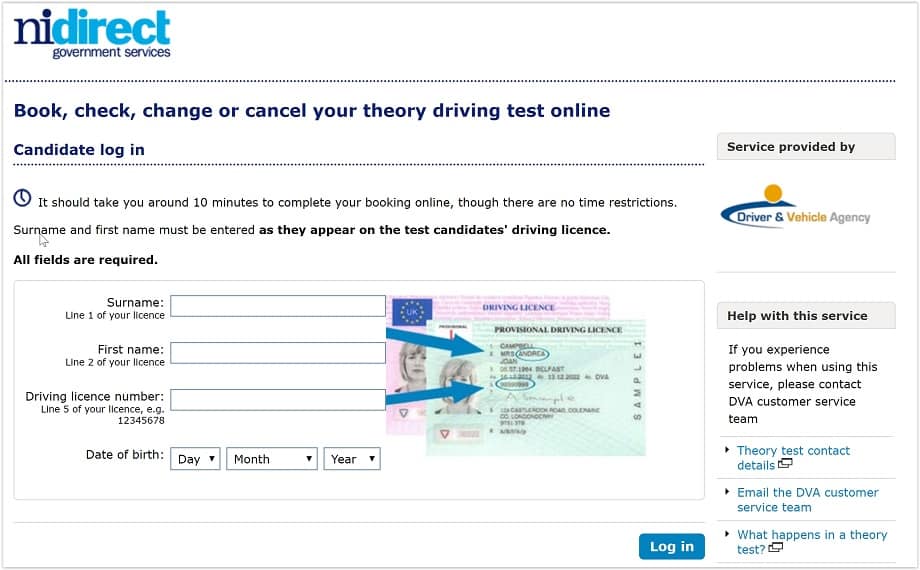 The website is different but the procedure is the same