Driving Tips: How to Pass Your Test and Be a Good Driver
While the tips you'll find on this page will help you get your licence, they'll also do more than that: they'll help you become a knowledgeable and conscientious driver. You need to make the safest decisions possible. To help with that, this page contains safety tips for bad weather, route planning, protecting your car from damage, and much more. Safety also extends to the decisions you make before you even get in or turn the key. That's why you'll also find information on topics like buying a car, passing car and motorcycle MOTs, petrol prices, etc. Since we're also devoted to making sure that you pass your driving test, you'll find a lot of posts will help with that and cover almost everything you can think of from how to parallel park to how to ace your hazard perception test. No matter where you are in your journey to get your driver's licence, whether you've just started practising for your theory test, you've passed your theory test and are gearing up for your driving test, or you're about to take on both, the tips here will ensure that you'll have a safe and successful driving future. Good luck!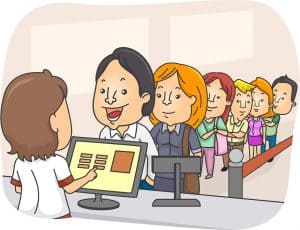 How to Book Your Driving Theory Test: All You Need to Know in a Four Step Guide
If you're feeling prepared for your theory test, it might be time to book in the examination. This can be done in a matter of minutes on the Government's website -- and here, we provide a step-by-step guide for getting an appointment. 4 Step Guide to Booking Your Theory Test1 Things to Do Before You've Booked Your Theory Test You will not be able to book a theory test without providing your UK driving licence number -- ...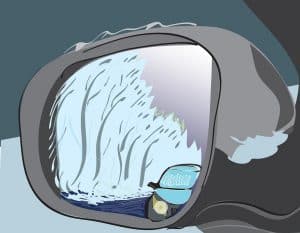 Bad Weather - How Extreme Conditions on Roads Affect Driving
Bouts of bad weather can cause treacherous conditions on the UK's roads, and some regions are more susceptible to the chaos that wet and wintry weather can cause. Thankfully, theory tests are designed to help all drivers be prepared for poor driving conditions. Although you might make every effort to avoid setting out when severe weather is forecast, our climate can be unpredictable -- and it's vital you know what to do if things tak ...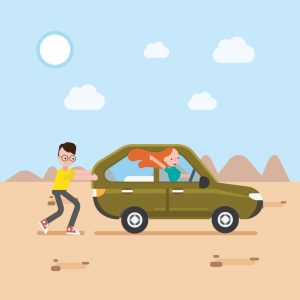 Number Crunching - How Safe Are Young Drivers?
They may be fresh from completing their theory and practical test, but young drivers are still statistically likelier to get into an accident than older motorists. According to the Brake charity, just 1.5% of drivers on British roads are aged between 17 and 19, yet they are behind the wheel for 9% of accidents which cause fatalities or serious injuries. The latest research also suggests that newly qualified drivers under the age of 19 are ...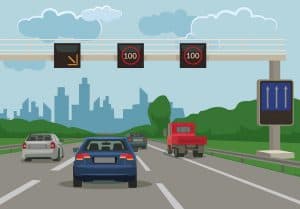 4 Principal Features of Smart Motorways Every New Driver Should Know
Smart motorways have become increasingly popular over recent years -- and if you're currently learning to drive, the odds are you're going to encounter one once you've passed your test. Traffic levels are continuing to rise across the UK, and smart motorways allow regional control centres to control the flow of traffic remotely. They help motorists to complete their journeys faster, and all of it is achievable without going thr ...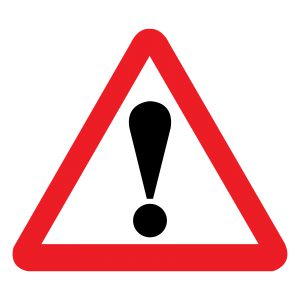 Hazard Perception Tests - 10 Examples of Most Common Dangers to Look For
The hazards you can face on the UK's roads vastly depend on the areas you're driving through at the time. Motorists on rural lanes will have different dangers to contend with than a driver at a bustling city junction. Thankfully, the hazard perception component of the theory test has you covered. It's designed to present you with 14 different scenarios. All of them have one hazard you need to spot as quickly as possible -- but ...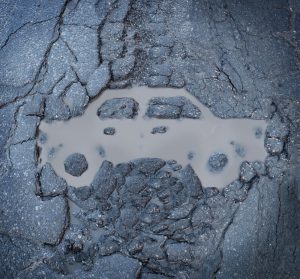 The UK's Pothole Problem - How to Protect Your Car from Damage
Potholes are a recurring problem on Britain's roads, with a surprising number of the country's motorists affected. According to research from the AA, one in three drivers have had their cars damaged by a pothole over a two-year period -- soaring to 44% of motorists in Scotland. Councils say that they are trying their level best to address the nation's pothole crisis, but unfortunately, the backlog of repairs only appears to be ...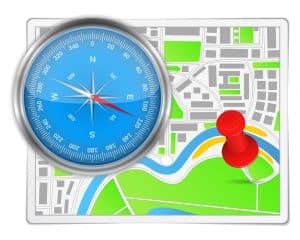 Route Planning - Gearing Up For Your First Long-Distance Journey in 5 Easy Steps
So: you want to make the most of your newfound freedom by taking a four-hour drive to see friends halfway across the country. Although your shiny pink licence gives you every right to embark on this epic journey, there's no doubt it's going to be quite different compared to what you're used to. First up, there're motorways to contend with -- a far cry from the dual carriageways and A roads you've been dealing with up unt ...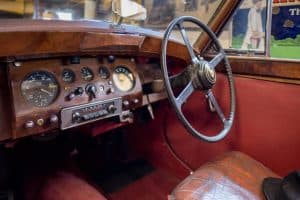 Are Parents Good Driving Instructors? 7 Ways Driving Practices Have Changed over the Years
Driving tests have been around for more than 80 years -- and the way examinations are conducted today is radically different from the 1930s. Indeed, even your parents and grandparents will have had to jump through different hoops in order to obtain their licence -- and this can cause headaches if they offer to supervise while you're learning to drive in your own car. Oftentimes, the problem with supervision comes when you pick up the bad ...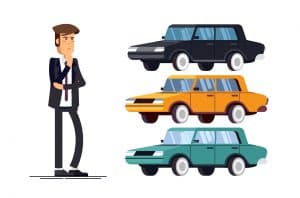 Buying a New Car - What Are Your 3 Most Common Options for Finance?
Investing in a shiny new motor can be an expensive undertaking. If you're short on cash, you may want to look into ways of spreading the cost in monthly instalments. Although this can make higher-end models appear affordable, it's worth doing your homework to ensure that you aren't paying over the odds in interest -- as this could end up adding thousands of pounds to your repayments. 3 Common Options You'll Come Across in Ca ...