UK Mock Driving Theory Test 2018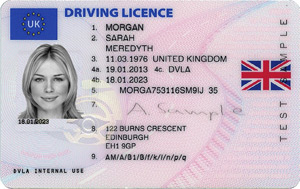 As soon as your provisional driving licence has come through the post and you've booked your first lesson, you should start practising for your DVSA theory test. This examination covers many of the topics that are covered in the 2018 Highway Code, such as how to prepare for emergencies and how to use your car's features responsibly. As you can only proceed to your practical test after the theory has been done and dusted, revising sooner rather than later has many advantages. Indeed, the more confident you get in understanding how the road network works, the more money you may save on tuition with a professional. This mock driving theory test contains 50 multiple-choice questions that are similar to the ones you will have to answer on the big day.
Available with a Premium account
Here's why Premium makes it impossible for you to fail your DVSA Theory Test:
400+ Additional Practice Questions (including the ones most people fail)
12 Members-Only Mock Tests & Marathons
2 Exclusive Cheat Sheets (including 350 Most Frequently Asked Theory Test Questions)
PLUS: No ads, unlimited re-takes, our Pass Guarantee, and more!
Learn more
Already a Premium member?