FREE Mock Theory Test for the 2019 DVLA Exam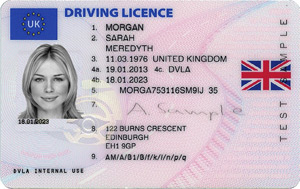 All that is separating you from that nerve-racking practical driving test is the theory examination. This test is up to an hour long, and you need 86% to pass. You will be asked 50 questions, and you need to get 43 correct. If you're unsure what the procedure is for answering questions, don't worry. A brief how-to video is shown to all candidates before you begin answering questions. This mock theory test will also help you hone your technique, since it is based on questions often asked by the DVLA in 2019.
7 mistakes allowed to pass
Pass mark: 86%
We're preparing your test...
Found a mistake? Let us know!
Theory Test Fact Sheet
| | |
| --- | --- |
| How many questions: | 50 |
| How many correct answers to pass: | 43 |
| Pass mark: | 86% |
UK Highway Code
View the UK Highway Code.
Explore
Show comments
Your Challenge Bank is full.
It can only hold 10 questions on a Free plan. Upgrade to Premium to remove this limit.
Heads up! We've just added this question to your Challenge Bank - a special test that automatically stores all your missed questions.