Quiz: How Well Do You Know UK Road Signs? (30 Questions)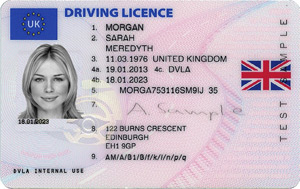 Toucan crossing, puffin crossing, pelican crossing -- oh my!
What do all these signs mean? Take this 30-question test (updated for 2018) to see how well you know the UK Highway Code road signs. Next time you see a "No Stopping" or "No Parking" sign, you'll be ready. Fun fact: did you know that all UK pedestrian crossings are named after animals? When you see a toucan crossing, think "two can" -- "two" (cyclists and pedestrians) can cross at the same time.
Available with a Premium account
Cover all your bases and cut your study time in half
400+ Additional Practice Questions (including the ones most people fail)
12 Members-Only Mock Tests & Marathons
2 Exclusive Cheat Sheets (including 350 Most Frequently Asked Theory Test Questions)
PLUS: No ads, unlimited re-takes, our Pass Guarantee, and more!
Learn more