2018 Driving Theory Test Practice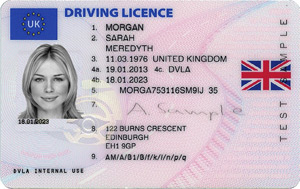 This mock driving theory test for UK learner drivers is designed to help you get ready for the actual DVSA test; that is why the format of the questions and answers is the same. The scoring system is exactly the same as well, so there'll be no surprises when you take the real test. To pass, you'll need to answer 43 out of 50 multiple-choice questions correctly. Not sure which answer is correct? There is a hint below every question. Please note that there will be no such hints at the real DVSA exam. Retake our tests as often as you want: we shuffle both questions and answers every time you restart the test. Good luck!
Available with a Premium account
Here's why Premium makes it impossible for you to fail your DVSA Theory Test:
400+ Additional Practice Questions (including the ones most people fail)
12 Members-Only Mock Tests & Marathons
2 Exclusive Cheat Sheets (including 350 Most Frequently Asked Theory Test Questions)
PLUS: No ads, unlimited re-takes, our Pass Guarantee, and more!
Learn more
Already a Premium member?