FREE Mock DVLA Theory Test 2018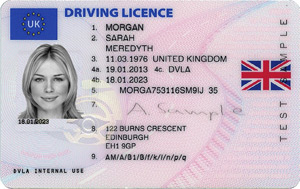 Take this free mock theory test to check how prepared you are for the DVLA driving exam. This mock test mimics the structure of the real theory test in every detail: there are 50 multiple-choice questions, each with 4 answers. You must answer 43 out of 50 questions correctly to pass. While the real theory test has a time limit of 57 minutes, this mock theory test does not, since the main goal of this test is to help you get familiar with the driving licence exam format. If you're not sure of the correct answer, check out the Hint (there's one for each question). Please note that there will be no such hints on the real test -- they are here to help you practise! If you provide a wrong answer, the system will immediately show you a short explanation as to why your answer is wrong and which answer is correct. While you're learning, you can check your progress in the grid on the left. Correct answers are marked with green and incorrect answers with red. Good luck!
We're preparing your test...
Show comments
DVLA Theory Fact Sheet
| | |
| --- | --- |
| Number of questions: | 50 |
| Answer correctly to pass: | 43 |
| Pass mark: | 86% |
UK Highway Code
View the UK Highway Code.
Explore