2019 UK Highway Code Mock Theory Test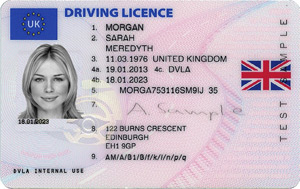 Are you preparing to get your driving licence? Do you want to pass the DVSA theory test on your first try? Then why not try our mock Highway Code test? Our test will challenge your knowledge of right of way, parking, speed limits, emergency situations, and general road safety. It will help you become a safer and more knowledgeable driver. The information here might just get you out of a tight spot someday. This test contains 50 multiple-choice questions based on official DVSA publications. Each question has four possible answers, but only one answer is correct. It is your job to find the most complete and correct answer for each question. Good luck and safe driving!
Get Instant Access with TopTests Premium
Pass the multiple-choice theory test, or get your money back. Guaranteed.
400+ Additional Practice Questions (including the ones most people fail)
12 Members-Only Mock Tests & Marathons
2 Exclusive Cheat Sheets (including 350 Most Frequently Asked Questions)
PLUS: No ads, unlimited re-takes, our Pass Guarantee, and more!
Learn more
Already a Premium member?