DVLA Driving Test Practice: 2018 Mock Theory Exam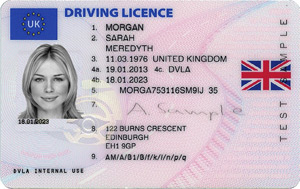 This 2018 mock DVLA driving theory test is designed to help you earn your driving licence sooner. Here you can test your knowledge of poor weather conditions, right of way, speed limits, parking, lane usage, and road safety. Give it a try and see if you are ready for the real thing! This test contains 50 multiple-choice questions, each with four possible answers. Each question also includes a hint and an explanation to help better illustrate the rule being tested. Try your best and choose the answers that you think are most complete and correct. Good luck and safe driving!
Available with a Premium account
Here's why Premium makes it impossible for you to fail your DVSA Theory Test:
400+ Additional Practice Questions (including the ones most people fail)
12 Members-Only Mock Tests & Marathons
2 Exclusive Cheat Sheets (including 350 Most Frequently Asked Theory Test Questions)
PLUS: No ads, unlimited re-takes, our Pass Guarantee, and more!
Learn more
Already a Premium member?